Nicole Johnson Nominated by KU for Rhodes Scholarship
---
LAWRENCE — The University of Kansas has endorsed applications from three students applying for prestigious fellowships for study in the United Kingdom and Ireland.
Kathryn Ammon and Tracey Funk are applying for the Marshall Scholarship and the Mitchell Scholarship; Ammon and Nicole Johnson are applying for the Rhodes Scholarship. 
Marshall Scholarships provide funding for graduate study at any university in the United Kingdom. The Mitchell Scholarship provides funding for one year of study in Ireland, and the Rhodes Scholarship provides expenses for one to three years of study at the University of Oxford in England. 
Regional panels review applications for both the Rhodes and Marshall scholarship programs. Finalists for the Rhodes and Marshall are invited to participate in interviews in November. The Mitchell Scholarship has a first-round video interview before finalist interviews in November. Applicants for the Marshall and Mitchell scholarships must be U.S. citizens; the Rhodes Scholarship has 22 constituencies around the world, including the United States and Canada, as well as a new Global Rhodes Scholarship program. 
The Office of Fellowships, a unit of Undergraduate Studies, coordinates KU's endorsement process and supports candidates through the application process. Students interested in applying for these awards in future years are encouraged to contact the office by email at fellowships@ku.edu. 
KU students have previously won nine Marshall and 27 Rhodes scholarships. The last KU student to win the Rhodes Scholarship was Shegufta Huma, who won in 2016.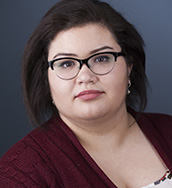 Kathryn Ammon, from Fort Worth, Texas, is the daughter of Ann and Brian Ammon of Fort Worth and Karen Luellen of Allen, Texas. A graduate of Timber Creek High School, Ammon is a triple major in history, political science and women, gender & sexuality studies. She is a member of the University Honors Program and was selected as a sophomore for the competitive University Scholars Program and as a Hall Center for the Humanities Scholar. As a junior, she completed a history thesis in American labor history and received the W. Stitt Robinson Award for American History in May 2018. Ammon has served as president of Students United for Reproductive and Gender Equity and as a student facilitator for the Office of Multicultural Affairs' Colors of KU Social Justice retreat. She has held positions in several student support offices on campus, including for KU Student Housing and KU Counseling & Psychological Services. In the summer of 2017, Ammon was a public policy intern for Planned Parenthood Great Plains. Ammon's service experience includes volunteering for the Willow Domestic Violence Center, KU Alternative Breaks and Tewa Women United in New Mexico.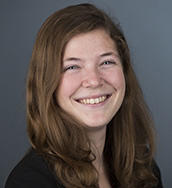 Tracey Funk is the daughter of Steve and Sue Ann Funk of Topeka, and she is a graduate of Shawnee Heights High School. She is majoring in ecology, evolution & organismal biology and completing teaching licensure through the UKanTeach Program. Last spring, she was named a Udall Scholar for her commitment to environmental issues and plans for a career in environmental education and outreach. Funk's studies have focused on research in river ecology, coral restoration in Honduras and conservation strategies in Costa Rica. She has also led educational summer camps for two years at the Topeka Zoo & Conservation Center and worked with the Kansas Riverkeeper to aid in local outreach programs. She is a member of the University Honors Program and the KU scholarship halls, where she is currently a proctor at Rieger Scholarship Hall. This fall she was named a KU Teacher of Promise by the School of Education.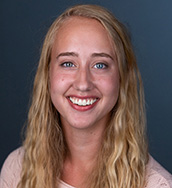 Nicole Johnson is the daughter of Jeffrey and Karla Johnson of Toronto, Canada, where she studied dance in the Claude Watson Art Program at Earl Haig Secondary School. She is double majoring in mathematics and engineering physics and is a member of the University Honors Program. Johnson is the feature twirler for the KU Marching Jayhawks and has represented Canada as a member of the national baton twirling team in international competitions. Johnson works as a teacher and tutor in the Kansas Algebra Program and has served as an assistant for an Honors Program freshman seminar. She has been involved with research in KU's High Energy Research Group and is pursuing honors in both of her degree plans. For her senior engineering design capstone project, Johnson is participating in the Jayhawk Motorsports team that is designing, building and racing two formula racecars. As the current undergraduate vice president for KU's chapter of the Association for Women in Mathematics, Johnson is invested in increasing participation of women in mathematics at all levels of study.